2018 AAUW Colorado Awardees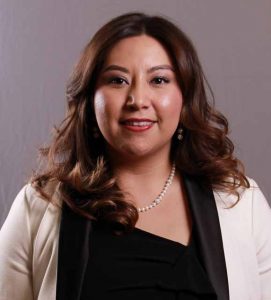 Victoria Nava-Watson (NCCWSL Scholarship Recipient — University of Denver)
From her application: "* Community Partner Liaison & Member: The DU Immigration & Refugee Rights Colectivo, a DU based organization focused on providing research, information, awareness, support, and resources to/about immigrants, refugees, and undocumented individuals
* Member & Volunteer : No Lost Generation , a student group focused on assisting, supporting, and providing resources to refugees
* Board Member: AAUW E-Network Branch
I collaborate and assist with events, initiatives, and projects
* Member: DU Women's Council
I am part of an organization that supports, develops, and empowers women within the DU community
* 2018 Fellow: Hispanic Chamber of Commerce, Aspiring Leaders Program
I am currently involved/participating in a very prominent leadership program in Denver. Program outcomes focus on identifying leadership strengths, building successful team, empowering and developing other leaders, contributing social and economic capital to the Denver community, building networks and partnerships, and social responsibility.
* Student/Researcher/Member: Denver Justice & Peace Committee
I am a member and volunteer with the organization which focuses on initiatives, projects, and campaigns meant to address social issues centered around oppression, poverty, dispossession, criminalization, marginalization, and discrimination.
* In addition, I have participated/presented/facilitated numerous conferences centered around women's reproductive rights, pay equity, gender-based violence, human trafficking, the sexual division of labor, and numerous other social and human rights issues."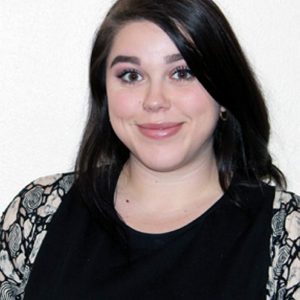 Merkin Karr (NCCWSL Scholarship Recipient — Fort Lewis College)
From Merkin's application: "*Main Speaker for Durango's Women's March (February of 2018) https://durangoherald.com/articles/209425
*Presented my academic paper on the over-sexualization/fetishization of Asian women in the media, on behalf of the college at The Southwest Popular/American Culture Association (2018)
*Writing an article for The Durango Herald on how to support those who have been assaulted (2018) https://durangoherald.com/staff/15757-merkin-karr
*Lotus (Survivor Support Group)-2016-2018
*Senior Resident Assistant -2017-2018
*Resident Assistant (RA) 2015-2017
*RA Council President 2015-2018
*NRHH (National Resident Hall Honorary) 2015-2017
*Animas Residence Hall Council President 2014-2017
*SASO (Sexual Assault Services Organization) Emergency Hotline Volunteer 2014-2015″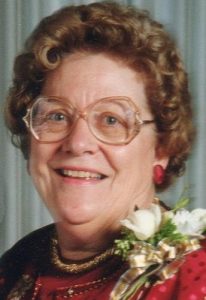 Elaine Gardner (Legacy in Leadership – Posthumous)
From Betsy Loague's nomination: "Elaine dedicated her life to AAUW, through her work at the legislature and in supporting educational issues. At the Branch level she held most positions except president. She supported all branch activities and worked hard in Foothills' final years to keep the branch functioning. The article in the Colorado State Bulletin, Winter 2017, best describes her AAUW involvement. I am aware we have not awarded this award posthumously but Elaine certainly deserves consideration." Click here to view Elaine's digital memory book, which the Executive Committee shared with Elaine's children.
Amy Bla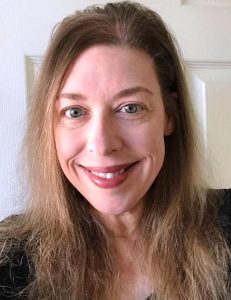 ckwell (Legacy in Leadership)

From Jill Smith and Barb McDaniel's nomination: "Working with Amy Blackwell for the past 11 years in AAUW activities we see that she embodies the mission – advancing equity for women and girls through advocacy, education, philanthropy and research. Her non-partisan advocacy work is well documented at the national, state and branch levels. Amy brought the goals and values from her AAUW work with the UN to all 13 branches in Colorado, of which she is a member! As the state's website manager and Facebook page manager, Amy has developed ways to inform and educate our members as well as to attract others to AAUW Colorado and Branch activities. She is a mentor and guide who skillfully communicates and reaches out to members to participate and be involved in education. She teaches AAUW's $tart $mart and Work $mart Programs. Amy, a member of AAUW's Legacy Circle, is a generous and persuasive donor. She 'walks the talk' as an example and inspiration for philanthropy. Her leadership and management skills have brought changes to the structure and focus for state and branch programs and activities. Guided by research, Amy has encouraged branches to understand changing societal trends and how to address them in practical ways.
Knowing Amy Blackwell personally we appreciate her friendship and dedication to making a better world. Even 'outside' of AAUW she advocates for a safe and just world for women and girls. She embraces global issues through her professional activities and personally funds initiatives. Amy offers book suggestions that have influenced her, shares her wonderful sense of humor and demonstrates the value of time for reflection and renewal." Click here to view Amy's digital memory book.