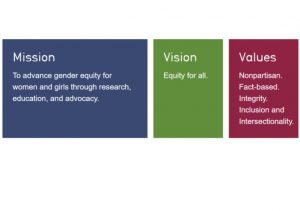 AAUW Colorado generously supports the AAUW Funds.
These funds have been created to:
Support protection of legal rights for those facing discrimination in any workplace.
(#3999 Legal Advocacy Fund)
Support lifelong learning opportunities and scholarships.
(# 4336 Educational Opportunities Fund)
Support advocacy for policies and laws affecting women.
(#4337 Public Policy Fund)
Provide research on women's issues.
(#9170 Eleanor Roosevelt Fund)

Support programs that develop women's potential to lead in their schools, communities, and country (#4339 Leadership Programs Fund)

Provide assistance where there is the greatest need.
(#9110 Undesignated Gifts)
To donate now, click here to move to the Donations page.
AAUW Colorado leaders are eager to answer your questions.
Click here to email an AAUW Colorado Membership VP.
Browse the AAUW National website.