Our three focus areas for advancing gender equity for women and girls. Click on each icon to review AAUW of Colorado's work in these areas. 
---
The COVID-19 virus outbreak has everyone concerned, including the AAUW of Colorado Executive Committee. The Rocky Mountain Regional Conference is scheduled for June 19-21, 2020. At this time, we do not know if the conference will be held in June due to uncertainties associated with the virus and actions being taken by the State of Colorado and the Federal Government.
We have been working closely with the Hilton Hotel in Fort Collins. They recommend that we address the conference in early May and make a decision then based on latest State and Federal guidelines.
We are hopeful that the decision regarding the conference will be resolved in May.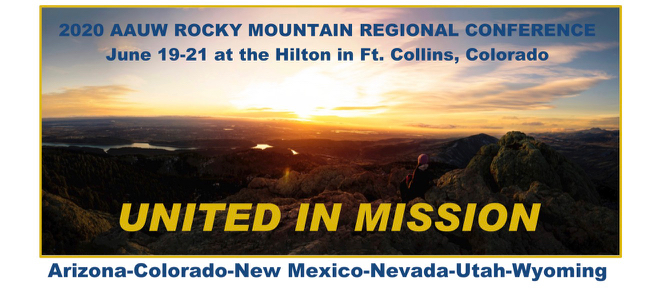 The year 2020 marks the 100th anniversary of the passage of the 19th Amendment, guaranteeing and protection women's constitutional right to vote. This accomplishment provides a vivid backdrop for celebrating women leaders in action – past, present, and future – at the upcoming Regional Conference. Click here for the latest details on the conference with specific information on speakers.
Hotel reservations at the Fort Collins Hilton can be made by calling 970-482-2626 and requesting American Association of University Women conference room block. The guest code is AUW. Online hotel reservations may be made by clicking here. Hotel accommodation reservation deadline for discounted rate is May 19, 2020.
---
Public Policy Day was held on February 1. Check out the video below that documents  this exciting day.
Coming soon.
---
NCCWSL registration is on-going now! Let's ensure we get young Colorado college students to attend this important conference.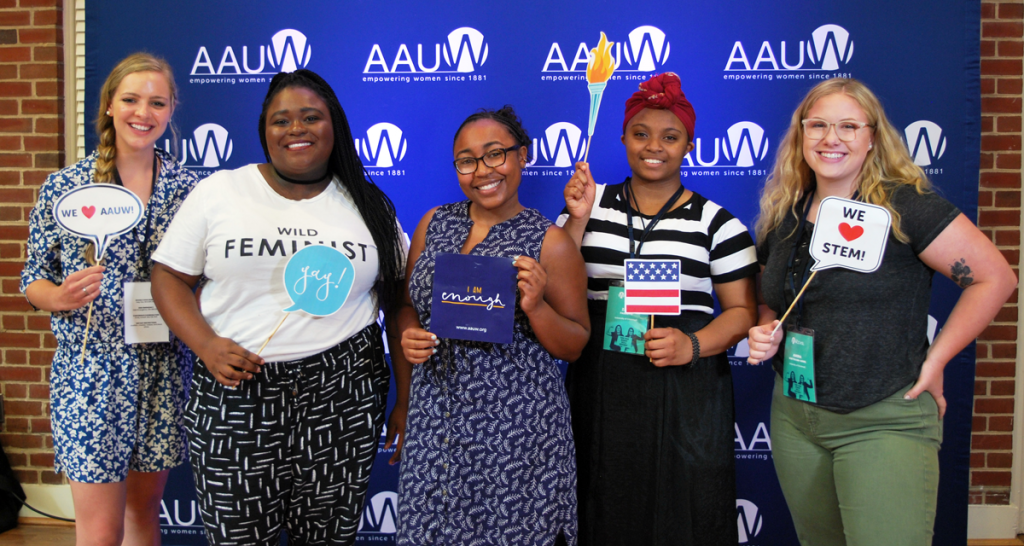 Now is the time to start thinking about the National Conference for College Women Student Leaders (NCCWSL) and recommending participants from Colorado. The conference is scheduled May 27-30, 2020. Early Bird registration at national and national scholarship applications are due February 16, 2020. Students are welcome to apply through the National route by clicking here. Colorado scholarship applications are due April 1, 2020 and can be applied for here. Let's ensure we have a great participation from Colorado this year!
---
---
UPCOMING EVENTS
March 31, 2020: Equal Pay Day
April 1, 2020: State NCCWSL Scholarship Applications Due     
June 19-21, 2020: Rocky Mountain Regional Conference 
September 11-12, 2020: Fall Leadership Conference, Antlers Hotel, Colorado Springs
---

---