Our three focus areas for advancing gender equity for women and girls. Click on each icon to review AAUW of Colorado's work in these areas. 
---
Kim Churches, AAUW CEO, and Julia Brown, AAUW Board Chair, to Speak at Rocky Mountain Regional Conference Zoom Webinar
The Rocky Mountain Regional Conference originally scheduled for June 19-21, 2020 has been modified in scope due to COVID-19. On June 19 from 9:30 – 11:30 am, AAUW of Colorado will conduct its yearly annual business meeting via a Zoom virtual conference to elect officers and address other critical state business.  On June 20 from 9:30 am – 12:30 pm, a short Regional Conference will be held via Zoom. AAUW CEO Kim Churches will be speaking on "Pivots for AAUW's Mission and Future." She will be joined by AAUW Board Chair Julia Brown who will be speaking on the impacts of the coronavirus on AAUW.  
Agenda Rocky Mountain Regional Conference
Annual Business Meeting Agenda
Contact AAUW of Colorado for information on attending the teleconferences.
---
As a result of the ongoing concerns regarding COVID-19 and the impact from travel restrictions and need for physical distancing, AAUW's National Conference for College Women Student Leaders (NCCWSL) 2020 that was scheduled to take place May 27-30, 2020, at the University of Maryland, College Park has been postponed. This heartbreaking decision is responsive to the advice of health authorities and the World Health Organization (WHO) who have declared a global pandemic. AAUW's first priority is the health and welfare of our dedicated staff, NCCWSL participants and the campus community.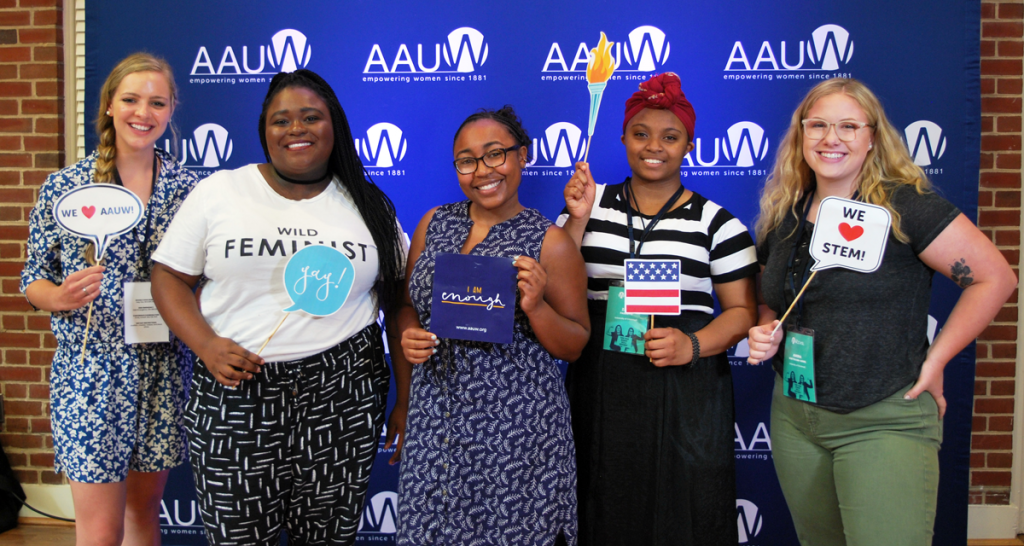 ---
---
UPCOMING EVENTS
September 11-12, 2020: Fall Leadership Conference, Antlers Hotel, Colorado Springs
---

---