Our three focus areas for advancing gender equity for women and girls. Click on each icon to review AAUW of Colorado's work in these areas. 
---

The year 2020 marks the 100th anniversary of the passage of the 19th Amendment, guaranteeing and protection women's constitutional right to vote. This accomplishment provides a vivid backdrop for celebrating women leaders in action – past, present, and future – at the upcoming Regional Conference. Click here for the latest details on the conference with specific information on speakers and hotel accommodations. Further details will be available on the website in March.
---
NCCWSL registration is on-going now! Let's ensure we get young Colorado college students to attend this important conference.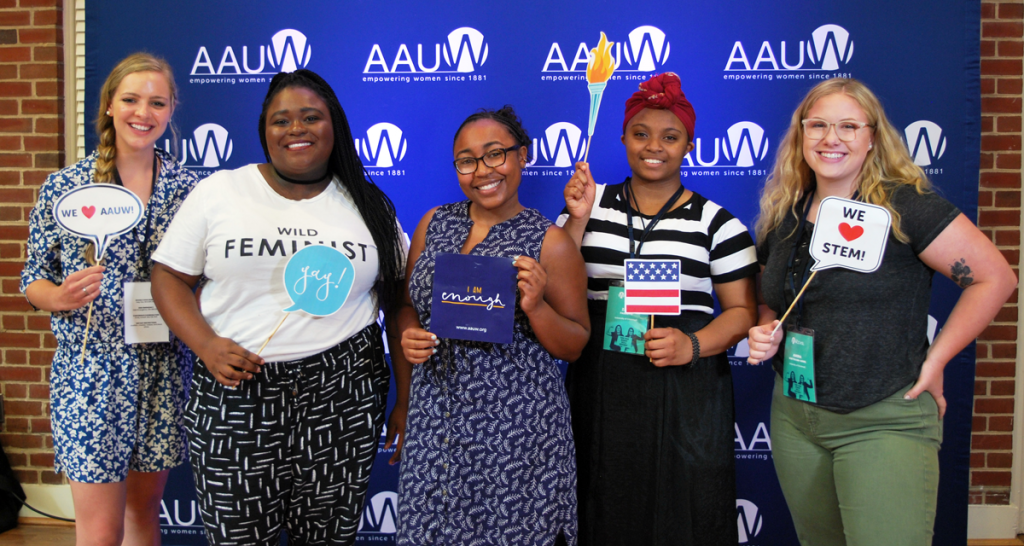 Now is the time to start thinking about the National Conference for College Women Student Leaders (NCCWSL) and recommending participants from Colorado. The conference is scheduled May 27-30, 2020. Early Bird registration at national and national scholarship applications are due February 16, 2020. Students are welcome to apply through the National route by clicking here. Colorado scholarship applications are due April 1, 2020 and can be applied for here. Let's ensure we have a great participation from Colorado this year!
---
---
UPCOMING EVENTS
February 25, 2020: Colorado Women's 31st Legislative Breakfast 
March 15, 2020:  Sanderson Young Leader Award Nominations Deadline  
March 31, 2020: Equal Pay Day
April 1, 2020: State NCCWSL Scholarship Applications Due     
June 19-21, 2020: Rocky Mountain Regional Conference 
September 11-12, 2020: Fall Leadership Conference, Antlers Hotel, Colorado Springs
---

---